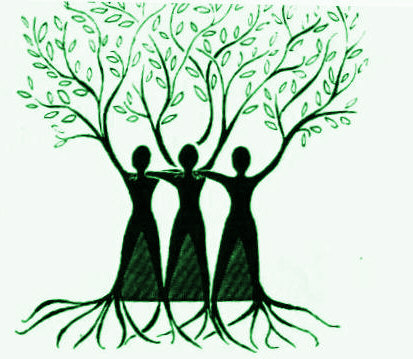 The word 'empowerment' has widened in its scope much since late eighteenth century when Mary Wollstonecraft began advocacy of women rights. The British theorist explored roles of women in society and expounded gender equality in her book "A Vindication of the Rights of Women" arguing that lack of education has limited the mindset of women as mothers. In her book, "Thoughts on the education of daughters" she demanded equal rights for women so they can exhibit their true capabilities.


Since then, the 'empowerment' has evolved with United Nations taking measures to increase opportunities for them. Accelerated efforts are being made to provide women with education, employment opportunities, adequate wages, leaves and childcare. Efforts to ensure above and to diminish violence against them have appreciably lowered the discrimination against, race, gender, and religion.
What is Women Empowerment?


Empowerment has since developed to mean "increase in political, spiritual, social and economic health of an individual or a community". From the new definition, the description of empowerment also changes for women and becomes a concept that focuses on their comprehensive role instead of just education.


Noel Heyzer sums it as:


Sense of self-growth

Opportunities for choices

Power and control for women in their lives

Power to decide and influence a change

Creation of a just social order
In regards to Sri Lankan women, the factors that define empowerment are:


Economic gain

Choice freedom

Power to control their own lives
What has been Barricading Women Empowerment in Sri Lanka?


In spite of its high literacy rate, Sri Lanka's rural sector has neither been able to utilize their resources and capabilities nor has it managed to gain access to education and health. Such factors along with others have slowed down the women empowerment programs in Sri Lanka.


The civil war which lasted 30 years also spoiled the participation of women stakeholders and blemished the hope of good things to come for one generation. For 3 decades, women could only dream of enjoying same status, cultural, economic, political and civil rights as much as their male counterparts. At that time, women empowerment and elimination of gender discrimination & violence against women looked impossible and unachievable. Only ministries, some official authorities and Non-governmental organizations stepped up and held the weight of protecting women from disparity.


Recently, women empowerment in Sri Lanka is being considered pivotal to improve status of women. State and Women have been aiming for women's betterment in all areas. But so far, the democratic, political, and other approaches within the framework have yielded mixed responses.
Role of Women


Only when women achieve quality in true sense will Sri Lanka truly begin to rise over other nations. Today, there are only few areas where male gender lags behind. Unfortunately, same cannot be said for Sri Lankan women. Despite being a key to the Nation's economy, they are being sidelined in most departments.


Despite being only 3% South Asia's labor force in agriculture, women make up 40% of total workforce. Exodus of Sri Lankan women has been instrumental in Sri Lanka's $700 billion National Income. Women are only 20% of world's legislators. Unfortunately, despite their capabilities, they still fall behind males because of sidelining. If these inequalities can be removed and women's true potential can be unlocked, Sri Lanka and thus world can become a better place to live.


Only by empowering female farmers with as much access to land, capital, technology, and franchise opportunities for Sri Lankan women, the national crop yield of Sri Lanka can increase up to one-third. Sri Lanka will be able to feed 150 million more people from simple women empowerment.


Empowerment Efforts Put Forth by USAID



During the years of darkness, women's only hope of empowerment was some community-based and non-governmental organizations apart from local government. But since the end of war, the amount of efforts put forth by organizations and ministries have increased substantially, reaching areas that were previously inaccessible.


To lead the charge against sexual inequality and promote women in Sri Lanka and on a global scale, USAID has boosted its efforts notably. Today,


USAID is aligning its efforts and strategies with the objective of reducing gaps and promoting growth.

USAID is in the process of devising revolutionary frameworks that can aid in gauging women's needs, preferences and participation.

USAID is concentrating on equality and leadership for women by matching its staff's composition with the organization's objective.

USAID is working to speed up the progress by shaping their women empowerment programmes in Sri Lanka according to gender analyses so indicators can be obtained for measuring program's success.

USAID is on the verge of strengthening its capacity to empower women by releasing new equality and empowerment policies based on thorough and accurate analysis
Gender inequality is still a global challenge despite the prominent efforts of USAID in struggle for women empowerment. But with increased capacity and efforts, the process of women empowerment programmes in Sri Lanka will accelerate.
Related articles
Oct 02, 2014
Aug 06, 2014
Aug 06, 2014
Jul 23, 2014