About India
Republic of India is the second most populous country in the world. The same is largest in terms of area and citizens in South Asian region. This country is affluent in every aspect; culture, infrastructure, economics & commerce, manpower, technology, sports, and nature. The only realm where this nation lacks behind is women empowerment.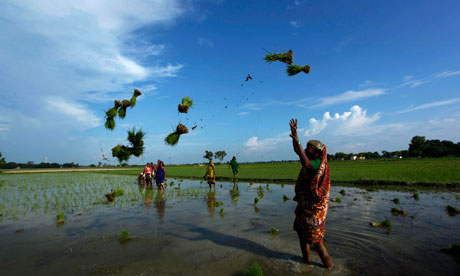 Relentless Gender Inequality in India
India ranked 101 out of 136 countries in 2013, scored at 0.66 by WEF in Gender gap index. There are far too many gender issues in a land of billion plus population to discuss. From patriarchy to sexual discrimination, from education inequalities to health inequalities, and from gender based violence to economic inequalities, India has been on the bitter end of gender bias.
While United States, Canada, Australia and most of the Europe take another leap in their struggle for gender equality, India takes another hit. Women earn less reward, toil more and suffer even more in India. India is one of few countries where child-sex ratio is tilted towards male. For acid throwing to honor killing and dowry deaths, millions of Indian women go through insufferable every day.
Economic Inequality for Indian Women in Trade
But perhaps economic inequality is an issue that has been troubling the Nation even in the most developed and gender-balanced areas. From the beginning, women are dispirited from schooling. Young girls, failing to get appropriate education only contribute to lower literacy rate. Compared to more than 82 percent males, only 65.5 percent of females are literate.
Women attaining title 'literate' are further discouraged to take on career jobs and professions, however this trend is changing. Since the 90s, the number of women has started increasing, especially in urban areas. In Information technology, more than 30% of the workers are women. There is still a long way to go though, as 30% only means that the gap to bridge is around 20%.
Common issues to working Indian Women
• The greatest problem to Indian women that they are women trapped in a patriarchal society. They are considered as homemakers while men are provided ample opportunities and encouragement for work.
• Another problem for women is their educational background. Less education seals their destiny as minimum wage workers provided they find their way to employment.
• In rural areas, women have a better ratio in workforce. However their contribution as paid workforce is currently low.
• Underpayment is also a serious concern for women. There is a difference in ratio of wage gap. For every Rupee an Indian woman makes, Indian men will make INR 1.87 in agriculture.
• Women are not given combat roles in Indian armed forces.
Issues for Female Indian Entrepreneurs
Even worse are the issues for women that have a strong drive to be a part of Indian business industry. Many women that have the education and the talent to become women in international trade are obstructed by numerous issues before they can even begin locally. Those managing to commence face even tougher obstructions at varying phases.
• Son is considered to be the bread provider in India. This perception has been haunting women for centuries in South Asian region.
• According to a report in 2012, there was a rise in suicides because women were unable to pay their debts. Although the law supports and encourage financing of women, there have been many problems in actuality ranging from lack of financing due to collaterals to overextension of credit.
• Women are at disadvantage in property rights as well. In rural areas, men own more than 70 % of the land, which means only 30% of women can engage in self-employment or business.
• Jealousy and disrespect from male subordinates is another common issue in India.
• The prejudice that women have low management skills has restricted women from attaining top entrepreneurial positions.
• These presumptions have also lowered self confidence of women in general.
Some of Indian women – for example Kiran Mazumdar Shaw, Indra Nooyi, Indu Jain, Chanda Kochar, Ekta Kapoor and Vandana Luthra have broken these barriers, but the rest of feminine gender in India has a big ground to cover.
Importance of Women in Indian Trade & Economics
Perceptions, traditions and prejudices play their part in limiting women's progress. India is possible among the top nations restricting women from progressing. These restraining measures have backfired and the consequence seems to be dire for the nation.
• Women are essential to the nation's economy. When they do not engage in commerce, India runs at only 50% of manpower as the gender ratio – though diminutively in favor of men – is approximately equal.
• Female Indian entrepreneurs will contribute more strategic thinkers toward the industry. As women join forces with Indian men in leading businesses, the country will gain a healthier chance of taking on competition.
• Female Indian employers will increase employment opportunities. With more opportunities, unemployment rate will lessen.
• India will perform better economically as the country will enjoy an improved per capita income, better GDP and positively increased balance of trade/ balance of payment.
Struggle for Equality
Role of women cannot be ignored in economic welfare. But gender inequality has become a burning issue. In fact, the region has been a subject of bias from the time before India attained independence. This atrocity has prompted influential women, NGOs and self help groups to aid government in accomplishing equality for women India.
Initiative by USAID and TradeKey.com
One small step is from USAID is its WIT initiative. 'Women in Trade' is creating more entrepreneurial opportunities for women in South Asian region. Their web portal – part of their collaboration with TradeKey.com – is a platform removing scale constraints from women. The portal increases the size of potential market for existing female entrepreneurs and encourages women which are thinking of initiating a global business.
This small step is expected to produce big results by introducing businesswomen to a new world of trading where women buyers meet women sellers. With businesswomen logging onto 'Women in Trades Portal', India will become home to women in international trades. USAID has also published some
words for the Females in Skilled trades in all over the India which will be much helpful for the women entrepreneurship
.
Related articles
Nov 07, 2014
Nov 05, 2014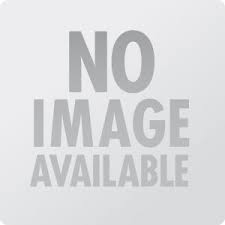 Oct 31, 2014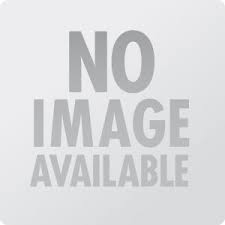 Oct 29, 2014