"To take risks and create wealth", this is the definition of an entrepreneurship. Consequently, the person who is daring enough to "take risks", "innovate" and "create wealth" is a successful entrepreneur. The words "entrepreneur" and "entrepreneurship" are gender-free. There is no implication that man can be better risk takers than women. Sadly, only male gender has become synonymous with these words.
Tamil Women in Business
Tamil Nadu has provided the country and the planet with valuable human assets. Many successful women hail from this state. More women entrepreneurs in Tamil Nadu would headline page 1 and page 3 of Indian newspapers if not for barriers. Due to limitations, only few Tamil women are able to "undertake risks" and "create wealth". Apparently, there are only two types of entrepreneurs in Tamil Nadu: those that perceive the opportunity and engage in business because they like to, and those that have no other choice but to start a business.

Motivating Factors
Further pondering on the subject of motivation, a detailed analysis revealed that 88% of women want to make a contribution to employment. 80% of women had a desire to be independent. 55% of them want to generate more income and 39% want to prove themselves via their skills, the responses being mutually exclusive.
The observations are crystal clear. Women want to be recognized, prove themselves and most importantly, want to play a part in society's improvement.
Hindrances
The same study also uncovered some of the common factors that have created an invisible barrier (glass ceiling) and blocked the path that leads Tamil women to success. Social attitude, support, marketing, financing, security, transportation and other operational factors discouraged wealth creating by mounting the risks.
Unfortunately, many of these women do not have supporting family members that show faith in them or encourage them to engage in entrepreneurship. The results showed that only half (55%) of parents supported their daughters. The number cuts down to less than half (22%) when husbands were asked to support their spouses. Friends proved to be even more discouraging.
Beyond the Hurdles
However, these hurdles do little to discourage strong hearted women entrepreneurs in Tamilnadu. There are numerous women representing Tamil Nadu that have cared little for barriers and have aimed for what lies beyond.
Ms. Selvaraj
She has been awarded 20th Jankidevi Bajaj Puruskar – the award recognizing women entrepreneurs for their outstanding achievements in business in rural region – for her awareness campaigns on honey and beekeeping. Josphine Selvaraj is the founder and owner of Vibis Natural Bee Farm Vadipatti Taluk, Madurai district. Her business is about providing uncompromised honey to the customers.
Along with 9 types of honey, she also produces 24 kinds of products. The products depend on seasons and flowers available. Her desire is to install honey bee boxes at home of every one of his customers to offer a better and a natural life experience. She also wishes to transfer her skills to those willing to learn the art of honey making.
Ms. Rajmani
Her husband left her with two kids when she was only 26. But that didn't discourage her and she advanced with her cycle rental business. After a SME funding group helped her, she expanded her business with three loan advancements, increasing the number of bicycles with the obtained loans.
She also acquired cycle spare parts and increased the scale of her operations. Shortly after, she had made enough money to repay the loans and send her two kids to boarding school in Chennai. Local lenders wouldn't let her money once, but following her success, they began respecting her and were willing to pay as much as Rs 10,000.
Ms. Suguna
Suguna took photography course in 1995 and obtained a Rs. 10,500 loan so she can buy camera and take photography as her career route. Her talents and skills made her known in the area and shortly after, her fame reached distant lands like Bangalore and Hosur. She began covering private functions like weddings and birthdays. Her income rose and she paid the debt in full in less than two years.

Mrs. Jayabarathi
Jayabarathi leads 'Annai' SHG in KAttur, Tamil Nadu. She is active in leading women in crab fattening. The process takes about 3-4 weeks and requires dedication and good leadership skills to administer the process as the weight must be maintained.
Mrs. Nazareen
She is an independent crab farmer having an experience of 15 years to boast. She farms live crabs for 9-10 months every year in an area spread across 250 acres. She is looked upon as a role model in live crab farming.
Ms. Indrani
Ms. Indrani is another success case. She won the presidential elections for Panchayat by landslide in 1996. It became her responsibility to play role for the development of community including asphalting of roads, erection of a wedding hall, cutting alcohol use and everything that will make her region a better place to live.
End Notes
Though financial aid remains a problem for Tamil women, what they need most are support and encouragement. Irrespective of their reasons and motivational factors, all entrepreneurs are made; they are not born that way. Technology has busted most of their restrictions. Now, awareness, support and training mean more to them than infra structure and heavy financial assistance. A proper
consideration is required to the importance of female entrepreneurs in India
Related articles
Nov 07, 2014
Nov 05, 2014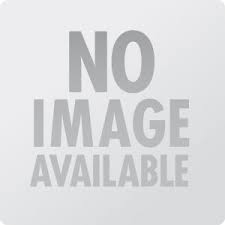 Oct 31, 2014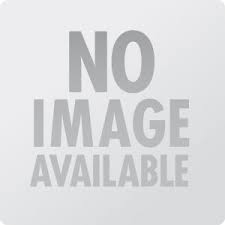 Oct 29, 2014