Entrepreneurship is synonymous with innovation. Even at a national level, entrepreneurship helps by providing more opportunities to the citizens of Nation. Businesses amalgamate resources in the best way to innovate. This innovation becomes directly responsible for economic growth. According to Schumpeter, the person responsible for innovation is an entrepreneur.
The irony for India? These innovators are rare in developing nations. The part played by an entrepreneur in a developing economy is greater, because the entrepreneur has to counter different challenges while managing the business. A developing country the size of India thus needs increased attention in this sector for identification, motivation and training of these business personnel.
Keralan state faces same problems though to a lesser extent. The state has the best Human development in India index but according to 2008's Global hunger Index, the condition is "serious".
Keralan Women and Entrepreneurship
Women in Kerala are more privileged than the rest of India. The state has a high female literacy rate. More than 87% of Kerala's women are literate. Also, Kerala one of handful states that have more women than men. Feminine talent has been active in high-designation jobs. However according to data gathered in 1987, the state constituted of only 6.2 % women out of 1.6 million small scale entrepreneurs.
The efforts to encourage women sped up in 90s and by the end of that decade, the number of women in small scale business increased more than 5 times. Kerala has also been subject to a number of studies due to this rise in number.
Most studies suggest that women in Kerala take initiatives because they are motivated to generate income, because they are encouraged by their husbands, or because of governmental/ non-governmental support. Same researches also reveal that women face troubles mostly include fund mobility and management, marketing and the delay in getting payments. Surprisingly, family apathy was the least occurring fact.
Classification of Businesswomen in Kerala
The feminine gender in Kerala is diverse in opinions regarding gender roles. From a scale of conventional (having high opinion of both business and patriarchal ideals) to radicals (having little/ no opinion of both business and patriarchal ideals), business women in Kerala are divided into four categories. Furthermore, on the basis of their respective circumstances, they can be natural, created or forced entrepreneurs.



Characteristics of Successful Women Entrepreneurs in Kerala
Entrepreneurship is gender-free; hence most of the qualities of successful businesswoman remain same as that of a successful businessman. However, women face additional challenges and therefore possess bonus characteristics.
• Have a strive for self-realization and self-sufficiency
• Are more objective-oriented
• Have support from their families
• Are risk taking
• Business women are good marketers
• Are ready to take initiatives
• Are ready to spend more time to uplift the business.
• Have low neuroticism, i.e. they are less anxious even during duress.
To be a successful businesswoman in Kerala, capital and the power to change are prerequisites as lack of investment will nullify all the characteristics of success.
Growth of Woman-Owned Business in Kerala
In the past 35 years or so, the number of Women in Kerala has increased radically. Still, the State of Kerala has its share of problems which restricts industrialization, and the femininity is getting the worst of it.

To tackle with this situation, agencies and local bodies have contributed considerably.
Government's Role
Over the span of three decades, Kerala has experienced a big rise in the number of women taking up entrepreneurial roles. Mostly, this ascension is in small scale sector and owes greatly to the government's contribution around the 80's. Various training and financing programs have been initiated by the government of Kerala easing the way for business opportunities and capital for Keralite women.
The most Notable program to promote women entrepreneurs in Kerala was WIP (Women Industries Programme). Other programs include CMS, DICs, Keltron, SISI and SIDO. The government also provided assistance in financing through Bank of India, State Bank of India, KVIB, Kerala Financing Corporation and SIDCO.
NGOs, SHGs and Women Cooperatives
The initiative of Indian Government to strengthen businesswomen proved to be successful albeit insufficient. However, this showed the light To Self Help Groups and Non-Profit Organizations. Non-Governmental bodies realizing that it might be too much for government alone to turn things around in little time, joined the government's quest to empower women by lessening the obstructions in their path to success. Out of the entities lending a hand to the Local government, USAID is one name that stands out.

USAID has been cooperating with authorities and non-governmental agencies by encouraging business trend in women. The agency has been keen in Kerala's women entrepreneurship for quite some time now and has been providing platforms to engage in entrepreneurship.
WIT program is a considerable achievement of USAID which is about women entrepreneurs in Kerala taking their business to new heights by trading their products with local and international buyers through the internet.
Another achievement is USAID's social franchising program which hopes to promote education and awareness among women. The key is to educate women in every aspect so they can move forward with full confidence.
Conclusion
Keralan women are educated, talented and innovative. Unfortunately, Women of Kerala are low in business as compared to men. The fact that their count in Kerala is greater than men only makes it worse. To resolve these issues, Indian and Keralan government has taken a number of initiatives to encourage innovativeness among women and bring them in entrepreneurial arena. Their efforts have met with success and women have increased in entrepreneurial sector in 80's and the 90's.
But the percentage of women in entrepreneurial segment is still subpar. The challenge is to increase the number of women and maintain a balance in gender. To accomplish this task, agencies other than those of government have stepped up and are assisting to educate and empower more women.
The situation is improving but there is still a need to speed up the activities. Hopefully more institutions will rise to the occasion and aid in easing the access of women entrepreneurs in Kerala in the male-dominated market. A really good number of
women are entrepreneurs in Tamil Nadu, India.
Related articles
Nov 07, 2014
Nov 05, 2014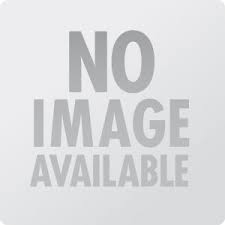 Oct 31, 2014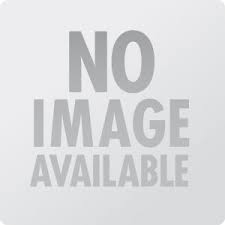 Oct 29, 2014