Privileged people use private healthcare for their health needs, but those unable to, may be far from it. For instance, more than 200 million women in the world need family planning but have no access. Poverty-stricken civilians find it hard to refer to private and expensive care and usually resort to state-run facilities no matter how far or inconvenient they might be.
Social Franchising Opportunities for Women as a Solution
:
Enter social franchises. These franchises form alliance with existing service providers to improve women's access to quality education and health care. Social franchises enable less-privileged citizens to attain high-class services just like others.
Currently, USAID is trying to carry out the same in India with its social franchising program focusing on women empowerment through awareness and better access.

What is Social Franchising?
It is the application of commercial franchising practices but with the objective of encouraging social benefit. The fundamentals are concerned with opportunity creation. This opportunity may pertain to employment, better health services access, business or knowledge and education.
When a social change turns into a franchise, the objectives are attained. On the other hand, conventional franchising is rather profit-centered. Social franchises work to share ideas and to promote collaboration. Profit is not be-all end-all of social franchising, but it is vital for the franchise's survival and it attainment of objectives.
Purpose of USAID Franchising:
Local ownership can change the ways of an organization and its dynamics. USAID's understands it, aim to achieve it and has thus come up with franchising opportunities for women in India.
The program aims to provide consultation opportunities for women in public, social and private sectors
Another purpose is to transfer knowledge onto women so they can transfer it to other women, activating a never-ending awareness process. USAID accomplishes this by offering franchising opportunities to women.
USAID also wishes to assemble leaders so they can scale up their skills and activities.
Providing better access to necessities, health services, HIV testing and counseling and reproductive health services.
Strengths of Social Franchising


Social franchising has a number of positive aspects, some listed in coming lines.
The model is replicable in NGOs and other social organizations.
The innovativeness and success is higher under a common brand.
What franchises achieve together is always bigger than the sum of what they achieve individually.
How a Social Franchise Works?
To provide an overview, a social franchise works in same way as a commercial franchise. Franchisees pay a small, usually onetime fee and become a part of the network. These franchises can be NGO, or a private, or a governmental body.
Once they join, they receive training in health, counseling, education and in other objective-related areas.
Immediately after their training, they are given the right to use the methods and skills taught. Additionally, they can be provided with equipment, supplies, permission to use franchisor's brand name and help & support.
How Quality is ensured in a Social Franchise?
With above privileges, there are also some duties that a franchisee must comply with. Franchisors require that a franchisee must commit to standards. The key responsibilities of a social franchisee are as follows:
Franchisee must provide services that benefit socially.
Franchisee must comply with quality and price standards.
Franchisee must monitor progress regularly.
Franchisee must conform to requirements of education.
Franchisee is responsible for reporting service.
Franchisee must report statistics.
Franchisee must agree to pay the fee in full.

What are Benefits to Women Franchisees in India?
Though social franchising can take on any social welfare purpose, USAID is focusing more towards women that have fewer or no means to improve their lives. The program grants ambitious women a chance to leap all restraining factors and make a lasting social impact while leveling-up their lifestyle. Chief benefits to Indian women participating in this program consist of:
Encouragement of Knowledge Transfer
Knowledge and skill make a competent leader in India. As a woman learns more, she becomes more competent and her competency makes her more efficient and empowered.
Encouragement of Rapid Growth
Business model of franchisor is usually proven and fail-proof. Success stories of model deployment are a good source to verify it. In an affordable and a reasonable amount, an Indian woman can erect a strong presence via that business model.
Promoting Survival
With social franchising opportunities for women, female franchisee can:
Establish a better credibility.
Lean to fellow franchisees or franchisor for added support.
Deploy services that were formerly unaffordable.
Share innovation with fellow franchisees.
Increase survival rate of women in social franchising as their number increases.
There are many other
business ideas and opportunities for females in India
, through which they can start earning and growing the careers.
Related articles
Nov 07, 2014
Nov 05, 2014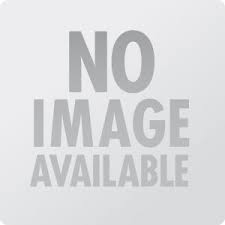 Oct 31, 2014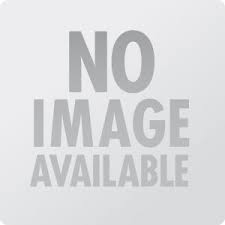 Oct 29, 2014