Women in the present day have been recognized as an indivisible part of the global struggle for a stable economy. Same is the case in India where women have recently become the symbol of change.
Reasons that motivate women's entry in commerce vary but despite all of their variations in socioeconomic backgrounds, they have proved their worth time and again. They have taken risks in businesses and managed to make them pay off. Over and over, Indian women have competed with men and proven to be equal in every race, including entrepreneurship.
Women Entrepreneurs in India
Indian Government defines woman owned business as an entity where a woman or a group of women owns at least "51% of the capital" and give 51% of generated employment to women. Women are 48% of Indian population but their participation is still below par as only 34% of Indian women are engaged in financial and economic activities, many of which are unpaid or underpaid workers. With gender-bias problems in some regions of India, women have also become victims of unemployment.
This bias has proven to be advantageous to certain extent as women have taken up entrepreneurship to fill the void and prove their critics wrong.
Significance of Women in India's Entrepreneurial Sector
Indian women have been at the receiving end of criticism but much to the dismay of their skeptics, they have mostly appeared triumphant as the dust of criticism settled. The industry has much to gain and literally nothing to lose with women in business. The merits are innumerable.
• Indian industry's think-tank gets bigger.
• New opportunities are created.
• More employment opportunities are generated.
• Per-capita income increases.
• Indians enjoy better standard of living.
• Education and awareness becomes common.
• Future becomes brighter for the next generation.
• Women gain a better understanding of managing family and business concurrently.
• Indian women achieve a sense of self-realization and self-fulfillment.
• Women gain better ability to take risks and business decisions.
• Women become more confident.
Opportunities to Indian Women Entrepreneurs
Educated, gifted, and qualified females can enter virtually any business. Successful women have been representing and still continue to represent brands like Times of India, PepsiCo, ICICI, TAFE, HP, HSBC and J.P Morgan along with other names. The list in the lines to come puts forward few sectors where women entrepreneurs of India can excel as senior managers and owners.
• Eco-friendly/ Bio-friendly sectors
• IT sector
• Event Management
• Lifestyle sector
• Beauty and cosmetic
• Healthcare
• Travel and tourism sector
• Food, food processing and beverages
• Telecommunications
• Financing
• Plastic manufacturing
• Local and international trading
• Property and estate
Barriers to Indian Women Entrepreneurs of India
But like mentioned before, countless hurdles have been laid for Indian women over the years. Surpassing all of these hurdles successfully is still a challenge. These are some of the problems women face after starting their business:
• Family problems
• Management of Finance
• Managing manpower
• Professional disrespect
The key reason of women being blocked from business is that they are women. Male prejudice is still prevalent in India. Male is still considered the dominant gender and sole bread provider. The view that Indian women lack self-confidence, willpower, mental composure and entrepreneurial attitude has made devastating effects on India. This view has kept the women from becoming leaders and has also instilled fear in women.
This age-old prejudice has also convinced a portion of women that they are unable to take risks; that they are unable to access technology, deal effectively with workers and that the best job for them is to raise a family.
However, India is full of examples new and old that a woman can be an entrepreneur and a successful one at that. Compared to men, fewer female businesses fail because of poor financial management once their business gets a kick start.
Solutions to Barriers
The problems women face pose a challenge for government and the authorities to tackle, but with the right approach and some time, they can be solved. Every Indian must understand the importance of women entrepreneurship. On top of all, women need motivation and any discouragement must be dealt with. Following are some measures that can be taken to make women empowered so that they can continue their business activities as confidently as Indian men.
• Creating better education opportunities.
• Making provisions for personality development and training.
• Improving communication skills.
• Institutions where women can learn entrepreneurial skills and risk taking abilities.
• Measures to change the attitude of society concerning women and women entrepreneurs in India.
• Attempts from nongovernmental bodies like agencies, trusts, welfare societies and NGOs.
• More women's associations for better financing and capital management.
• Providing nationwide platform for women like forums to discuss prevalent issues and solutions to deal with such shortcomings.
Review
Of course education, socio-cultural values and primary motives have played a crucial role, but women's determination, talent and sheer will have also been a contributor in making them a productive force for Indian Economy. India's fast track to success becomes accessible only when Indians accept the importance of women in entrepreneurship and also
Indian women are found international trading from India
.
Related articles
Nov 07, 2014
Nov 05, 2014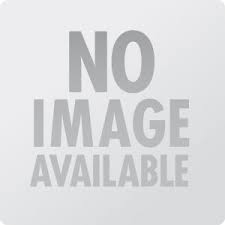 Oct 31, 2014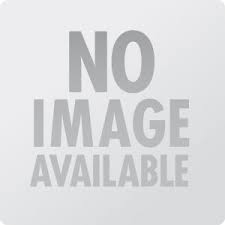 Oct 29, 2014