Anita Borg Institute is going to host the fourth edition of Women Entrepreneur Quest (WEQ 2014). The quest event will be hosted in Bangalore from November 19 to November 21, 2014.
The event WEQ 2014 is being conducted as an activity of the fifth yearly Grace Hopper Celebration of Women in Computing India (GHCI) conference. The GHCI conference will take place at Lalit Ashok Hotel, Bangalore.
The GHCI Conference is actually a talent hunt activity which will help qualified women technologists throughout India to come forward and become known about their skills.
Women Entrepreneurs Quest 2014 is a competition focused on highlighting early stage business ventures in conjunction with technology factor, and ventures specifically established by women in any technological areas. WEQ will not only help women emerging their technological plus entrepreneurial skills but also the early stage business setups to meet certain business solutions related to technology.
Winner contestant of WEQ 2014 will get a prize of 5 lakh Indian Rupees cash.
WEQ 2014 registrations are open till November 2, 2014. Click this
link
to register.
More About Anita Borg Institute
Anita Borg Institute was established in 1997 by Anita Borg. She was a female computer scientist from America. Although, the institute was founded in Palo Alto California, now it has expanded to more than 50 countries of the world. Anita Borg Institute has significant services in building and inspiring women for technological entrepreneurship. Anita Borg Institute is a nonprofit organization, works for developing qualified women in technology and computing areas. Anita Borg has been hosting such kinds of activities for women in past.
The main focus of the institute is to employ, stir and advance the women in computing and technology. The most well-known project of the institute is
Grace Hopper Celebration of Women in Computing Conference which is the biggest assembly of women entrepreneurs belonging to computing field.
Anita Borg Institute is currently administered by Telle Whitney. She is a co-founder of Grace Hopper Celebration of Women in Computing (GHCI).
Related articles
Nov 07, 2014
Nov 05, 2014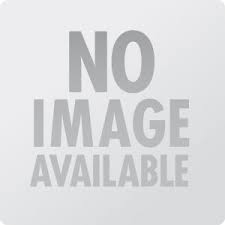 Oct 29, 2014
Sep 24, 2014