Monika Agarwal, an inspiration for Indian women, was then a common woman of India and now she is the chairperson of Ficci Ladies Organization, Hyderabad Chapter. This wonderful lady is an MBA in Finance from Indian Institute of Management (IIM) Indore. Her professional journey started from Kotak Mahindra Bank, working as an assistant manager, her vision and hard work took her to the position of Vice-President.
This kind of professional status usually makes people calm down but Monika Agarwal's vision was more ahead. She aimed at becoming a successful entrepreneur. Following her aim, she came to Hyderabad with her husband advancing towards her dream.
Yet, she is punctual and committed to her work. She works for her business Jai Durga Décor, 5 days a week and the other 2 days she dedicates herself for the FICCI.
She says:
"I try to not mix the two. As the chairperson of Ficci I'm busy organising events for the members and on the business front, I handle the finance and development of our company Jai Durga Décor,"
According to her, in 1999 she and her spouse moved to Hyderabad from Delhi. As her husband Jitender belonged to Hyderabad, they decided to commence their entrepreneurial business from Hyderabad. She always thought of running her own business. Even she reached the acme of an ideal career, which the other people can dream of, but yet her inner soul drove her to become an entrepreneur. And then "Jai Durga Décor" emerged as an impressive example of Monika's entrepreneurship.
Having Finance related background, successes were on her way. She was a treasurer in FICCI in 2006 and later on her skills and determination paved her way to the position of Chairperson. Telling about her FICCI experience, she told that she wanted to work with folks having same social and economical backgrounds. She feels comforts working with like-minded people.
Telling about the difference of being a 9 to 5 working woman and being an entrepreneur, she said that:
"As an entrepreneur, you have to be on your toes all the time. A downslide can happen very easily and that's why you have to be very careful,"
She has always emphasized on the
importance of women entrepreneurship
and she proved that with her skills, working extra ordinarily and talent. She firmly believes in being vibrant and dynamic towards the goals, herself being an example for others. She always has urges to work harder and better in order to achieve your dream. She is inspired with the belief to move out of the comfort zone so that there will be a day when people will look towards you.
Monika Agarwal is a role model for Indian women especially those whose dream of themselves being a successful entrepreneur.
(via:
http://www.deccanchronicle.com/141026/lifestyle-offbeat/article/dynamic-women-india
)
Related articles
Nov 07, 2014
Nov 05, 2014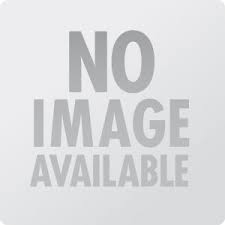 Oct 31, 2014
Sep 24, 2014